Second Skin Face Brush Set
WHAT IT IS
Embrace a makeup routine that enhances your natural beauty while addressing the concerns of aging skin. Designed thoughtfully, this set of brushes and sponge caters to the specific needs of mature skin, delivering a seamless finish that doesn't settle into fine lines.
WHY IT'S SPECIAL
Brushes and sponge combine for a flawless makeup base. Illuminate, gently concealing imperfections and redness. Each tool offers gentle application, avoiding buildup in fine lines for a youthful finish.
Designed by a makeup artist.
Professional synthetic taklon fibers.
Labeled handles for directional guide.
Handcrafted.
Vegan and Cruelty Free.
WHAT IT'S GOOD FOR
All Coverage Foundation
Cream Blush
Powder Application
All Formulas
All Face Shapes
Great For Mature Skin, Normal, Normal to Dry and Combination Skin
HOW TO USE IT
Second Skin Stipple: A soft multi-purpose stipple brush that applies liquid, cream and powder textures. Apply makeup in a light circular movement only letting the tip of the bristles touching the face or in sweeping motion onto your skin then blend using circular strokes.
Under the Covers: A flat tapered tip concealer brush that applies concealer and correctors. This tapered flat dense concealer brush is designed to apply light to full coverage products to cover imperfections, redness, dark circles, and breakouts. Using the tapered tip of the brush, lightly dab into concealer and apply to targeted areas. Use the body of the brush to spread and blend out the product. Repeat for fuller coverage
Dab and Tap Makeup Sponge: Say goodbye to uneven patchy messes that exaggerate skin textures. Our vegan blender makeup sponge is setting the standard for pro grade flawless skin. Featuring a unique light and airy design, it softly bounces on the skin while creating an even and radiant complexion. Use sponge for setting powders, foundation and other complexion products. How to use: 1) Wet sponge with water for 10-15 seconds and squeeze out the excess. The sponge should be double in size. 2) Dab sponge into product, apply to targeted area on face and blend using light tapping motions. 3) Use the pointed tip to seamlessly conceal imperfections and hard to reach areas. 4) Use the round sides to blend larger areas of the face. 5) Use with creams, liquids and powders.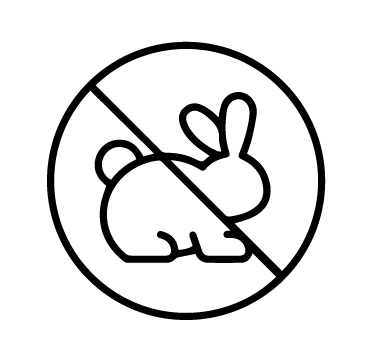 CRUELTY
FREE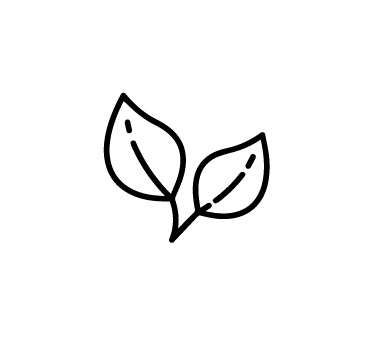 VEGAN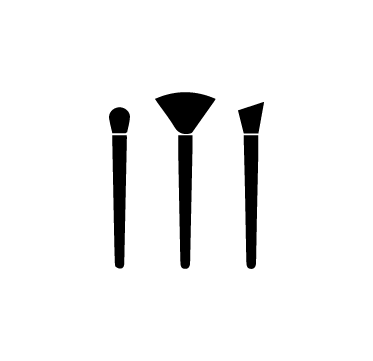 EASY TO USE
SOCIALLY RESPONSIBLE
Flawless
I really like the Second Skin Face Brush set. I like how it applies my makeup smooth amd evenly. I don't have to worry about blotches or smear lines.