Everyday Basic Makeup Brush Set
WHAT IT IS
Everyday basic makeup brush set gives you full precision throughout the steps of your daily makeup application. This brush set includes 4 face brushes designed for any formula to build up to your desired coverage and 5 eye brushes to create endless looks.
WHY IT'S SPECIAL
A complete collection of 9 face and eye brushes that makes applying makeup easy.
Designed by a makeup artist.
Professional synthetic taklon fibers.
Labeled handles for directional guide.
Handcrafted.
Vegan and Cruelty Free.
WHAT IT'S GOOD FOR
Foundation All coverage
Eyeshadow
Powder Application
All Formulas
All Face Shapes
All Eye shapes
HOW TO USE IT
Lights, Camera, Complexion: The shape of the brush adapts to the natural curves of the face for a quick even finish. Use the pointed tip for hard to reach areas. Use the body of the brush to smooth on product and gently sweep to smooth on and blend.
Lighting Crew: A fluffy tapered brush that applies highlight. For an instant glow, dip or sweep brush in product and glide on the tops of the cheekbones, temples, cupids bow. Repeat for more intensity.
A Perfect 10: A dreamy soft tapered powder brush that applies powder textures. For perfect even coverage, dip brush or gently sweep across your powder compact, sweep the full body of the brush on targeted areas. For more intensity use dabbing motions. When applying bronzer, use the tapered tip of the brush for a natural sun-kissed glow. Repeat steps to add intensity if needed. For a soft finish, apply blush by lightly swirling the tapered tip of the brush into the product and lightly dab to apples of cheeks. Repeat steps until pigment intensity is achieved.
Supermodel Scuplt: This dense and domed shaped contour brush precisely blends liquid and cream products to sculpt targeted areas of the face, giving you an effortless contoured look. To contour, lightly dab brush into contour product apply and blend product into the hollows of your cheeks, forehead and jawline. Blend using circular motions.
Sultry Smudge: A soft and densely packed short shader brush that applies and smudge eyeshadows. Lightly dab brush into shadow and apply to the lids with pat and press motions. Use the tip of the brush to smudge and soften your look.
Build and Blend: A large soft and tapered blending brush that applies and blends eyeshadows. Lightly dab brush into product and apply using a sweeping motion across the crease to blend. Repeat steps to achieve high-pigmented results.
Pick Up Line: A fine detail brush that applies eyeliner. Dip brush into eyeliner product and use the body of the brush to line across the lid working from outer corners in. For winged liner, line brush up with the end of your brows as a guide, use the tip of the brush pointing down to the outer corners of the eyes and flare brush up to the designed length of the winged line.
Under the Covers: A flat tapered tip concealer brush that applies concealer and correctors. Using the tapered tip of the brush, lightly dab into concealer and apply to targeted areas. Use the body of the brush to spread and blend out the product. Repeat for fuller coverage. This brush also can be used for packing and pressing on eyeshadows.
Just Browsing: A dense straight brush that applies various brow products. Dip brush into brow product and gently apply to the areas of where filling and defining is needed.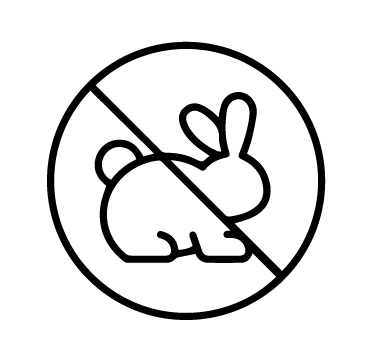 CRUELTY
FREE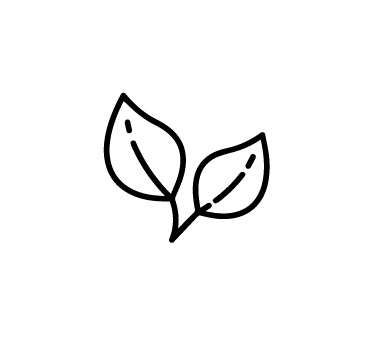 VEGAN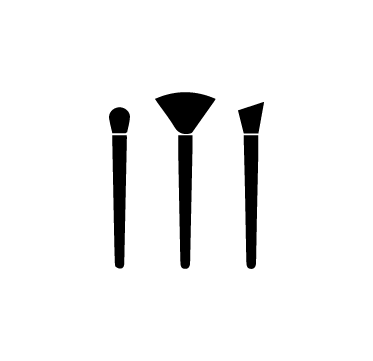 EASY TO USE
SOCIALLY RESPONSIBLE
Excellent Quality
Money well spent! Don't hesitate to pick these brushes up. I LOVE them! They are perfect.