MOTD Pro Face Makeup Brush Set
WHAT IT IS
Using the right brushes makes all the difference on how your makeup applies, the intended finish of the product and how long it lasts throughout the day. The MOTD Pro Face Brush Set makes it effortless to apply any makeup formula and coverage. The soft vegan bristles correct, perfect and even out all skin complexions and textures. This brush set includes all 10 face brushes in our rose gold collection.
WHY IT'S SPECIAL
Versatile makeup application and coverage achieves a smooth, flawless and skin-like finish you can count on.
Designed by a makeup artist.
Professional synthetic taklon fibers.
Labeled handles for directional guide.
Handcrafted.
Vegan and Cruelty Free.
WHAT IT'S GOOD FOR
All Coverage Foundation
All Formulas
All Face Shapes
Great For Textured and Mature Skin
HOW TO USE IT
Lighting Crew: A fluffy tapered brush that applies highlight. For an instant glow, dip or sweep brush in product and glide on the tops of the cheekbones, temples, cupids bow. Repeat for more intensity.
Supermodel Sculpt: This dense and domed shaped contour brush precisely blends liquid and cream products to sculpt targeted areas of the face, giving you an effortless contoured look. To contour, lightly dab brush into contour product apply and blend product into the hollows of your cheeks, forehead and jawline. Blend using circular motions.
Conceal Your Secret: A feathery soft domed brush that applies concealer. Gently use small strokes to work in product and buff in circular motions to blend product evenly. For heavier corrective applications reapply and repeat steps as needed.
Get Cheeky With It: A soft angled blush brush that applies blush and bronzer powder textures. Lightly swirl or dab brush in powder blush and apply to cheeks for an instant pop of color. To create definition, lightly dab brush into bronzer or contour apply and blend into the hollows of your cheek.
Buffing Base Boss: This flat top foundation densely packed brush is designed to apply your foundation giving you near to undetectable skin-like finish. Liquid, Cream Medium to Full Coverage Foundation Dab brush onto skin for full coverage or lightly buff foundation in circular motions for natural look
Beauty and the Base: A smoothing domed brush that applies foundation. Apply your makeup in dabbing motion then softly blend and buff.
Second Skin Stipple: A silky soft multi-purpose stipple brush that applies liquid, cream and powder textures. Apply makeup in sweeping motion onto your skin for natural coverage, then blend using circular strokes.
Lights, Camera, Complexion: A medium tapered flat foundation brush that applies an all over base. Use the pointed tip for hard to reach areas. Use the body of the brush to smooth on product and gently sweep to smooth on and blend.
A Perfect 10: A dreamy soft tapered powder brush that applies powder textures. For perfect even coverage, dip brush or gently sweep across your powder compact, sweep the full body of the brush on targeted areas. For more intensity use dabbing motions. When applying bronzer, use the tapered tip of the brush for a natural sun-kissed glow. Repeat steps to add intensity if needed. For a soft finish, apply blush by lightly swirling the tapered tip of the brush into the product and lightly dab to apples of cheeks. Repeat steps until pigment intensity is achieved.
Set and Go: A soft and lavish domed powder brush that applies powder textures. Lightly swirl or dab brush in powder and gently sweep across areas you want to set your makeup or control shine.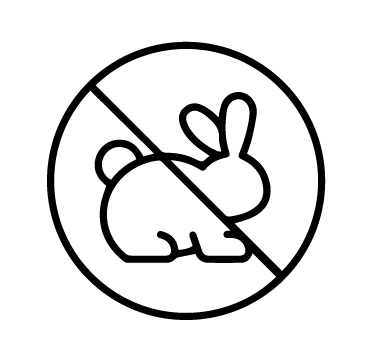 CRUELTY
FREE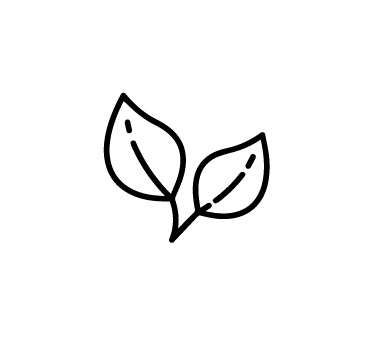 VEGAN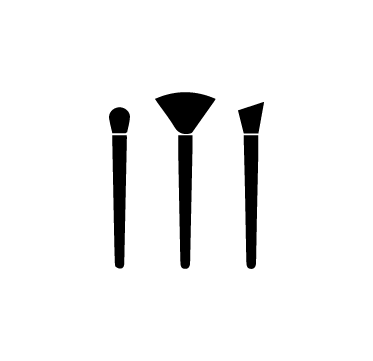 EASY TO USE
SOCIALLY RESPONSIBLE
The BEST brush set for beginners or pros
I'm just learning how to apply makeup and these brushes are so easy to use. They have descriptions on them to help you identify which product aligns with a particular brush- Simplifying my makeup routine. Also, the brushes really do give me an airbrushed finish which I totally appreciate. I'll be ordering more brushes for sure.